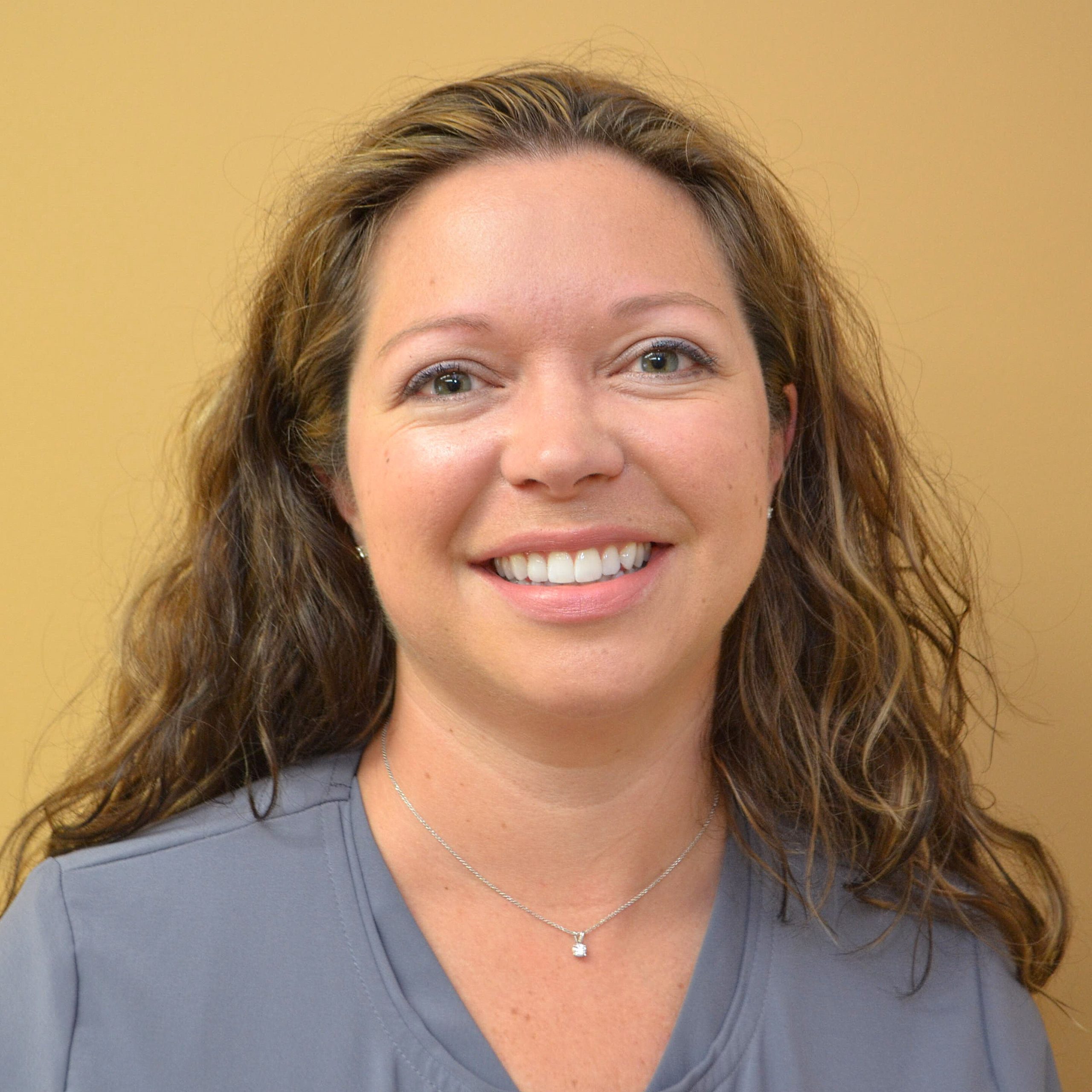 Champagne bubbles.  That's what I think about when I think about Donna Barnhart.  That, and pyramids.  Yes, champagne bubbles and pyramids, that's it.  Champagne bubbles because her youthful effervescence never stops.  It's just like watching a glass of champagne where the bubbles seem to constantly arise from nowhere, yet everywhere, and never seem to end.  Pyramids, because I've never been anywhere with Donna and our staff where she didn't want us to make a pyramid and get a photo.  It's crazy, I know, but yes, Donna Barnhart is champagne bubbles and pyramids.
Boy, I'm glad we don't bridge service in our dental practice.  'Cuz if we did, I'd really have to pony up with Donna for some bling.  As it is, Donna Barnhart has given 10 years to our office as a hygienist; but in fact, she has given us much, much more.  Donna started in my office at the tender age of 18 as a roving assistant, and worked in that capacity until she started her journey towards a dental hygiene degree.  During that interim period, Donna continued to work with me as a nanny for my boys, and once she obtained her status as a Registered Dental Hygienist, I snatched her back into my practice as soon as I could—one doesn't let a gem like that get away.  Since then, she has been a constant sidekick and mischief-maker, one of my most ardent supporters, and a true cheerleader for our practice.
Now, 15 years after her first round of employment in my office, I am so happy and proud to reward her with some diamond earrings as a small token of appreciation for her many years of service and friendship to me and my practice.  Thank you, Donna!  Now, let's go make a pyramid!