Our dentists, Dr. Timothy E. Gillespie and associates, and everyone at Gillespie Dental Associates depend on our front office team! From scheduling to billing and from hygiene to communications, our office team keeps our dental office in Asheville, North Carolina running at its peak.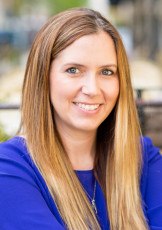 KATE ROSS – Office Manager
Originally from Raleigh, NC, Kate received a degree in hospitality and tourism management from
Appalachian State University
and made Asheville her home in 2001. Kate has become the friendly face patients are greeted with when they walk through the door. She is also our New Patient Coordinator, arranging appointments, corresponding with other offices and insurance companies to make sure that your first visit is as effortless as possible. Kate has two beautiful and talented children which keep her busy.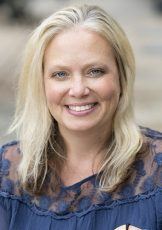 LEAH GRUITZA – Staff Development & Training
Leah is a transplanted western Pennsylvania native. She received her Bachelor's degree in Psychology from The
Ohio State University
and her Dental Hygiene degree from AB-Tech. Her marketing experience and knowledge of dentistry made her a perfect fit for this role. She previously worked as a hygienist in our office and still loves seeing her patients as they pass through our front office! Leah and her husband, Brady, love traveling, college football and hiking with their Australian Shepherd, Vinny.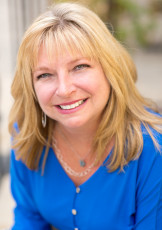 CINDY CHAPMAN – Business Coordinator
Cindy, a native of Balsam, has been with Dr. Gillespie's practice since opening in 1993. She received an associate degree in business administration from
Southwestern Community
and was a certified dental assistant for over 15 years. Cindy has a wealth of dental experience and insurance knowledge. She typically helps patients with coordination of detailed dental presentations while navigating financial options for our patients. Cindy dutifully travels over the mountain spending the days with us and her evenings with her husband and her rescued animals.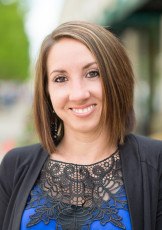 JULIE BIGGERSTAFF – Hygiene Coordinator
Julie was raised in the beautiful mountains of western North Carolina and graduated from Western Carolina University with a Bachelor of Science in nutrition and dietetics. You will probably recognize her voice as she spends the majority of the day on the phone talking to all of our terrific patients. Julie loves being a wife to her husband, Kyle, and a mother to her adorable little boy, Connor. Her pastimes include running, cooking and being outdoors with their two pit bulls, Waffles and Josie.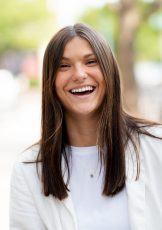 HAILEY WALLACE – Social Media Coordinator
Hailey has grown up right here in western North Carolina and traveled to Charlotte where she received a Bachelor's degree in Communications from
UNC Charlotte
. She is now able to pursue that degree by handling all of our social media platforms. You will recognize her friendly face in our front office helping ensure the efficiency of our office! Her attention to detail and love for people make her the perfect fit. Hailey and her husband, Bryan, enjoy everything the great outdoors has to offer as well as spending quality time with friends and family. Say hello the next time you're reading one of our social media posts.