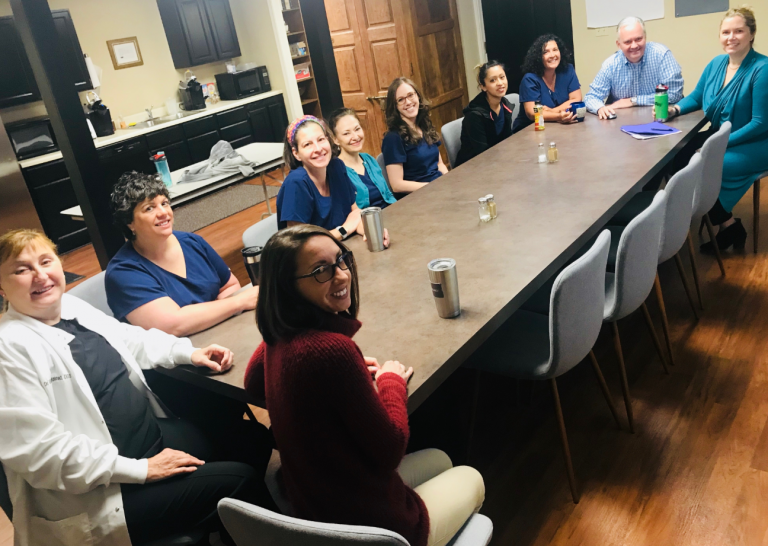 Here's an inside peek at a familiar Monday morning scene at Gillespie Dental Associates: Our Morning Huddle!
It's during Morning Huddle that we take time to consider every patient we'll care for during the day. We think about your dental needs, your overall health, and any relevant news that can inform how we can best care for you. We love our patients and enjoy each detailed moment we spend supporting your best life!
This week marks the final voting week of Mountain Xpress' Best of WNC Competition.  Your votes help support our independent business and the high standards we have for health care! Please consider giving us a shout out by selecting us as BEST DENTIST in the Mountain Xpress Best of WNC competition.  You can vote here!
We couldn't do it without your loyalty!
Thank you!,
The Gillespie Team