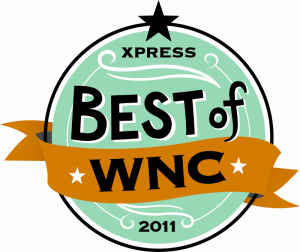 The votes are in.  The wait is over.  And boy, are we excited!
Each year, our local newsmagazine, Mountain Xpress, celebrates all things regional by asking the reading public to vote for their favorite local businesses, restaurants, bars, and of course, dentists!  This year, we are honored to be chosen #1!  Read more here:  www.mountainx.com/bestof
Thanks to all of you who voted, and we invite you to celebrate with us as we keep Asheville smiling!