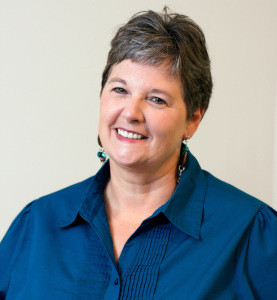 Darlene Brinson:  Devoted mother, and now grandmother.  Dental Assistant.  Hygiene Scheduler.  A poet and we didn't know it, until we noticed she made a rhyme every time.
For over 12 years, Darlene has been helping keep our office running smoothly by working as a roving dental assistant, scheduler, and all-around laugh-maker.  She always did everything I asked with a "Yessir" and a smile (at least to my face, LOL!), and was loved by patients and staff alike for her always-cheerful demeanor.  Darlene was scheduled to retire in early December 2013, but I convinced her to stay on part-time until a to-be-named later date, and she lasted until the end of April 2014, coming in two days a week to assist in keeping our hygiene schedule full.  During May, she has even come in on an as-needed basis while we revamp our front-office lineup.  A week or so ago, her grandson showed up for a lunchtime visit, and when I saw him light up with a big smile and little outstretched arms reaching for his Mimi, I knew she was, in fact, done with dentistry.  She's been a valued employee, but her little buddy needs her for more play dates now.
Thank you, Darlene.  We'll all miss you, but that doesn't mean you can't occasionally drop by to bring us one of your incredible carrot cakes and a laugh!  Three cheers for 12 great years!