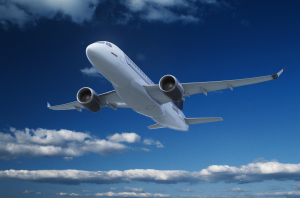 I have to admit it:  I still become very kid-like whenever I fly.  Whenever possible, I get the window seat so I can gaze out at the landscape as we take off, cruise, and land—there's something about the change of perspective that I find very relaxing.
And so it will be tomorrow morning when I take off for NYC–the Big Apple, Gotham.  A group of friends and I are making our yearly trip to the US Open Tennis Tournament, which will also include a Broadway play, a guy's lunch at our favorite Irish pub (fish & chips on Friday!), some fine dining, and probably a Yankee's game.  Definitely a change in perspective.
But before all that, I'll peruse the Eastern Seaboard for an hour and a half, wondering what all of those dentists down there in DC, then Baltimore, then Philly, then Manhattan, are doing to make their practices successful.
And, inevitably, throughout my trip I'll spend a lot of time observing the different levels of customer service I'll receive and make parallels with my own office:  Am I being helped in my effort to have a good dinner or hotel experience?  In the cab or store, am I being treated in a way that exhibits a base level of mutual respect, or am I just a number?  How am I treating the people who are trying to help me?  Fun, fun, fun, with a heavy dose of customer service case studies.
Back in the office on Tuesday, I'll be sharing a few new NYC stories, and no doubt, a refreshed perspective on dental practice management, compliments of the city that never sleeps.  Hmmm, I wonder if that means I can write the whole trip off?