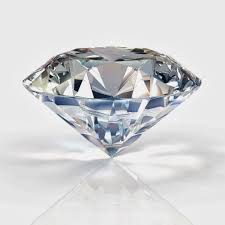 Okay, so I really don't want to wear this out since I've posted Rebecca all over Facebook, Twitter, and Instagram already, but when someone works with you for 15 years, you just gotta tell the world!
I'm so happy to have someone like Rebecca in my office.  Working mostly as one of my dental assistants, but having willfully jumped into help wherever help is needed—front office and in back—over the last 15 years, Rebecca has developed a holistic understanding of our entire office and a skill set wherein I can trust her with virtually anything that doesn't require special licensure.  Now, THAT'S impressive!
She also has a mind like a steel trap, and an extensive long-term memory to boot (that has both good and bad connotations!).  If we ever need to remember anything about a patient or office occurrence, we ask Rebecca.  She always seems to have it right.  And although I wouldn't say she quietly goes about her business (that word is not in her vocabulary), she does go about her business very competently and with a warm, positive energy that our patients just love, which just brings more value to our practice.  She's always at work on time, never misses a day, and is always—always—ready to help me when needed.  I think that's called perfection.
Rebecca is a friend to all, and always has an easy laugh, which is something I appreciate as a non-reformed wiseacre.  As I say, I'm happy to have her in our office, so much so that I'm honored to reward her friendship and loyalty with a nice diamond tennis bracelet.  I really don't know what I've done to deserve a co-worker like Rebecca, but I thank my lucky stars every day that she's part of our team, and am happy to tell her so.  Thank you, Rebecca!