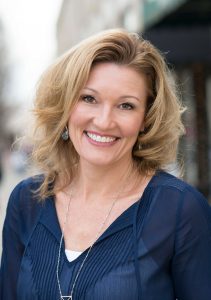 WELCOME DR AMY HALDEMAN!  We are beyond thrilled to announce the addition of Dr. Amy Haldeman to our Gillespie Dental staff!  Along with 17 years of dentistry experience, Dr.
Haldeman brings a bubbly and caring personality to our office.  You will notice how quickly she can light up a room!  Originally hailing from Rockford, Illinois, Dr. Haldeman now lives in Asheville with her husband, Dr. Ryan Haldeman (they met in dental school!) and their 3 children, Tyler, Grant, and Ella.  Dr. Haldeman is a woman of many interests.  In addition to being involved in her children's extra-curricular activities, Dr. Haldeman leads an active lifestyle; hiking, running, tennis, you name it- she's always on the move!  Dr. Haldeman also loves traveling to beautiful places.  Ask her about her most recent tour of Italia!  Dr. Haldeman, we are so glad your path brought you to our office! Welcome aboard!
HEALTHY MOUTH = HEALTHY BODY!
Great dental care can aid in the prevention of the following health issues! 
ASK ABOUT THE SMILE ADVANTAGE PLAN! We've had so many patients enjoying the support of our office's membership based dental savings plan, Smile Advantage.  Ask the front office for details! 
REMEMBER TAKE ADVANTAGE OF ANY REMAINING 2016 DENTAL INSURANCE BENEFITS!