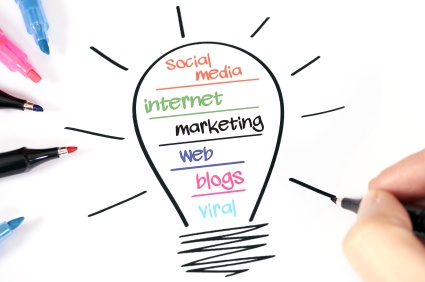 In this fast paced world of ever-changing technology, keeping up with the latest advances and trends can be overwhelming. Social media websites and applications are one example of a trend that is here to stay, and in business; we believe it is an essential marketing tool. Social networks such as Facebook, Instagram or Twitter not only raise awareness but they help us establish connections to our patients on a more personal level.
At Gillespie Dental Associates we have an in-house social media team dedicated to keeping our patient base in the loop and connected.  Hailey Wallace and Leah Gruitza Milligan work together to not only make our practice more visible, but also to educate our patients, build relationships and give our patients the opportunity to provide feedback.
Hailey Wallace is our Facebook, Instagram and LinkedIn guru! Hailey has a Communications background and years of event planning experience which makes the writing and patient outreach a natural fit. She composes thoughtful weekly posts that either inform or educate our patients. Hailey will often write about office updates, staff events or social outings we're involved with including community outreach agendas. Having committed over 25 years to the Asheville area thus far; local events and initiatives are very important to us at Gillespie Dental Associates and we attempt to "give back" when we can.
Leah Gruitza Milligan has years of experience in content curation, editing, blog moderating, social media management, SEO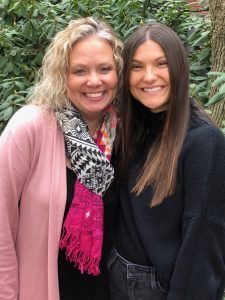 optimization and online branding.  She is responsible for keeping the website content accurate and current as well as writing our monthly blog.  Leah enjoys finding fun topics to discuss that the patients can also benefit from.  She tries to educate our patients in some way whether it be related to oral health, the latest dental technology or even office events or promotions.
Each tasked with their own responsibilities; this social media duo works hand in hand orchestrating content and posts they feel the patient would be most interested in and could benefit from in some way. We hope all of you reading this blog continue to enjoy our posts and now have deeper insight into what we hope to represent here at Gillespie Dental Associates. Be sure to check out all of our social media platforms: https://www.facebook.com/TimothyEGillespieDMD/     https://www.youtube.com/channel/UCpck7lS6Ld0MLpinmVOOxAA    https://www.instagram.com/gillespiedentalassociates/    https://www.linkedin.com/in/timothyegillespiedmd