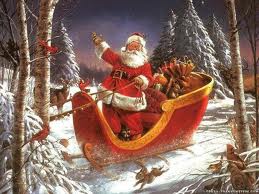 Tooth-colored fillings and implants in spaces,
Sealed root canals and bright, shiny braces,
Veneers on teeth and the smiles that they bring,
These are a few of my favorite things….
Geez, apparently all of the holiday gifts and carbohydrate-rich food coming through our office has sugar plums dancing in my head.  And, despite my best efforts, my heart seems determined to grow two sizes too big.
Well, whether you're traveling or staying at home, be safe over the holidays!  Myself, I'm staying close to home and hearth…and toffee, truffles, fudge and more—building up some guilt so I can hit the New Year's Resolutions hard on January 1st!
And whether you're celebrating Christmas, Hanukkah, Kwanzaa, Saturnalia, etcetera, etcetera, etcetera, I hope you will enjoy the gifts of family, friends, health and hope this holiday season!
When the floss shreds, when the drill breaks, when I'm feeling sad,
I simply remember my favorite things, and then I don't feel so bad….