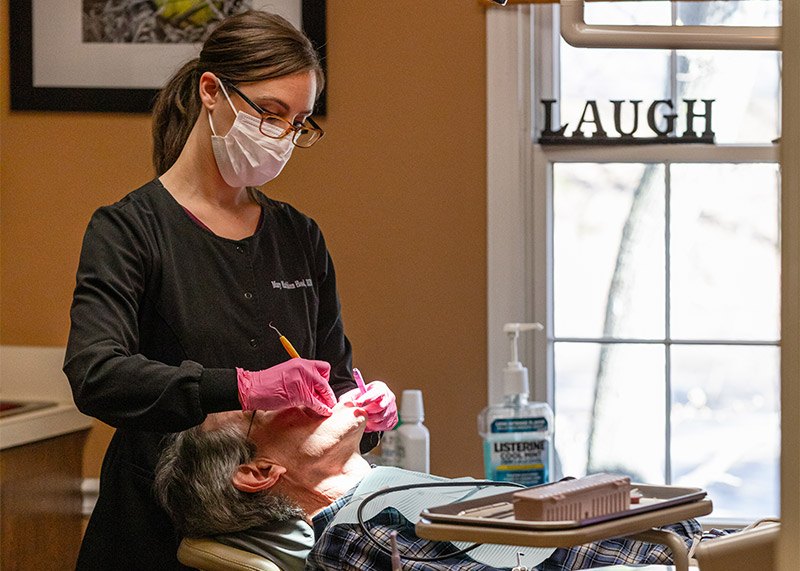 The Smile Advantage Plan is a membership based dental savings plan that provides the quality care you deserve at a price you can afford. Members pay an annual fee to receive regular exams, cleanings and X-rays along with access to significantly reduced rates on all other restorative and cosmetic dental procedures performed in our office. Plus, the plan offers many benefits including no annual maximums, no limits, and no waiting periods. This plan is exclusive to our office.
The Smile Advantage Plan helps to reduce overall dental costs for members. We also offer a monthly payment schedule that makes the plan more accessible to those who need special financing options.
The Smile Advantage Plan Includes:
Up to 2 exams, routine cleanings and necessary x-rays
Periodontal Plan – up to 4 periodontal maintenance cleanings, 2 exams and necessary x-rays
1 Emergency Care Visit: exam and necessary x-rays
Oral Cancer Screening
Custom Whitening Kit – only $149 (savings of $233)
15% Discount on Other Dental Treatment (excludes Orthodontic Treatment)
Program Exclusions & Limitations
This is a savings plan, not dental insurance. It cannot be combined with any other insurance plans. It is only valid at this dental office; care from other providers and specialists is not included. Plan fees are subject to change. Plan discounts cannot be combined with any other discounts.
Established Patient
$449
Pay in Full $426.55 or $37.42/monthly
Value over $600
New Patient
$549
Pay in Full $521.55 or $45.75/monthly
Value over $750
Perio Patient
$649
Pay in Full $616.55 or $54.08/monthly
Value over $1000