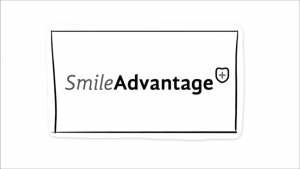 Smile Advantage is an in-house membership program that replaces dental insurance.  We found over time that as some of our patients lost dental benefits, they sometimes began to fall behind on their routine dental cleanings and prescribed dental treatment, with some completely disappearing from the practice altogether.  This realization prompted us to do a little research to determine how prevalent this issue was with the overall population and we found that in North Carolina, an estimated 49% of the population does not have dental insurance.  Of those folks, about half have not been to the dentist in 3 years or more, with the most cited reason being related to cost.  As we looked closer, we found that nationally, of those that have dental insurance, as many as 70% pay more in premiums than they receive in benefits.
So, this started us thinking:  How can we help patients without insurance not only better afford dentistry, but for those that do, create a scenario where they put money towards treatment rather than insurance premiums?  Our answer came in the form of Smile Advantage, a membership-based dental savings plan that provides the quality of care our patients deserve at a price they can afford without relying on dental insurance.  Members pay an annual fee to receive the following benefits:
Regular cleanings, exams and x-rays
Reduced rates on cosmetic and restorative services
One emergency visit per year at no extra charge
No yearly maximums
No deductibles
No pre-authorization requirements
No waiting periods
It is important to note that ours is a savings plan, not dental insurance and the program cannot be combined with another insurance plan.  Over the last two years, we have helped over 350 patients create a scenario wherein they can enjoy good dental health while getting the most out of their dental healthcare dollar.  Let us know if we can help you, too!