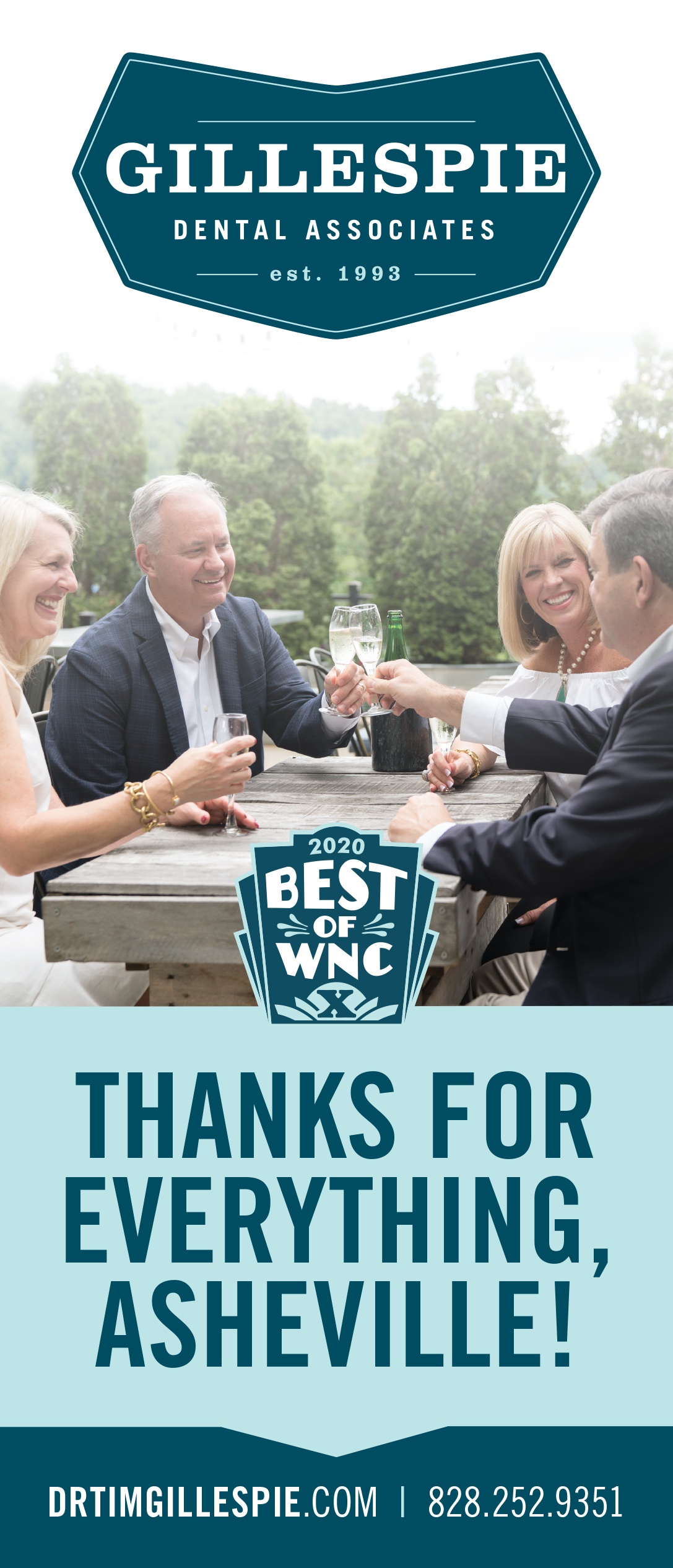 Thank you, Asheville! We recently received word from the Mountain Xpress that we have won "Best Dental Practice" in 2020!  This means so much to each of us here at Gillespie Dental Associates, and to say that we are honored, is an understatement.  The voting for this award took place at the onset of the global pandemic. Despite all the uncertainty at that time, all the anxiousness and all the stress; many of you still took the time to vote for our practice. This is quite humbling and it's difficult to properly put our gratitude into words.
Since re-opening in May, we've seen approximately 3,500 patients and couldn't be more pleased with how things have been going. Our added implementation of Covid-19 screening protocols, medical grade air purification systems, socially distanced policies and fastidious infection control prove what we're doing is working. All of this being said, we wouldn't be where we are without the support of each of you.
Thank you for trusting us to care for your dental and oral health needs for over 20 years now! We consider it a privilege to provide the highest standard of care to you and your family. We are so proud and feel so fortunate to be a part of this community. Thank you again, Asheville!