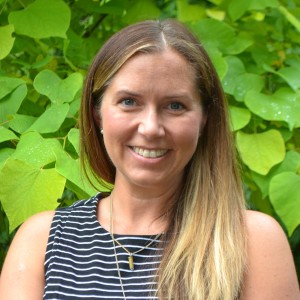 Let me introduce you to Kate Ross.  She's one of my "new long-timers," replacing one of my other long-timers, Darlene, who just retired.  Kate impressed us with her solid history in customer service, combined with experience in dental office management, and an obvious calm demeanor that will come in handy in our busy office!
Kate is a graduate of ASU, with a BSBA in Hospitality Management.  She has a passion for excellent customer service and a background in providing such care, including a stint with the 4 Star/4 Diamond Washington Duke Inn in Durham, as well as Biltmore Inspirations, a subsidiary of The Biltmore Company, whose customer service we just love.
Kate is from Raleigh, and has lived in Asheville since 2001.  Before entering the dental profession, she was fortunate to have been able to be a stay-at-home mom for 7 years.  She has two adorable children, Tyler (10) and Mary-Kate (8); Tyler loves basketball and Mary-Kate is a future famous artist.  Kate and kids love going to the beach and exploring new places in Asheville (especially restaurants!).  Kate is passionate about fine food, cooking, entertaining, and good music–hobbies we all can get behind!
Please join us in welcoming our "new long-timer" Kate to our practice!